Outrider Foundation joins Gender Champions in Nuclear Policy
08/25/2022
---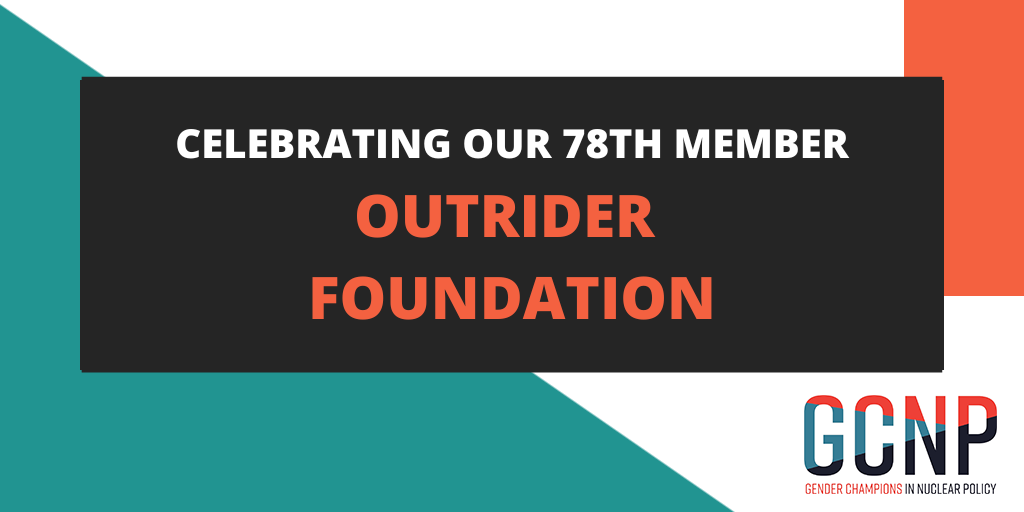 On August 25th, 2022 the Outrider Foundation became the 78th organization to join the Gender Champions in Nuclear Policy network. As a Gender Champion, President & CEO Robert Elder will uphold the Panel Parity Pledge, and implement three SMARTIE commitments:
Amplify diverse thought leaders and orgs on social media
Increase publishing of underrepresented points of view (authors & subjects)
Find and promote the voices of future leaders in nuclear and climate
"Participating in Gender Champions is an enormous opportunity to leverage Outrider's programs to elevate diverse points of view previously absent from the nuclear policy community," said Robert K. Elder, Outrider's President, and CEO. We're committed to providing a platform for new voices and perspectives."
Outrider is a nonprofit media group that publishes commentary on security issues, public policy, and social justice. They partner with creators, thought leaders, and advocacy organizations to provide accessible information about how we can build a brighter future together.
You can find Outrider on Twitter @OutriderFdn