Good Energy Collective joins Gender Champions in Nuclear Policy
07/08/2022
---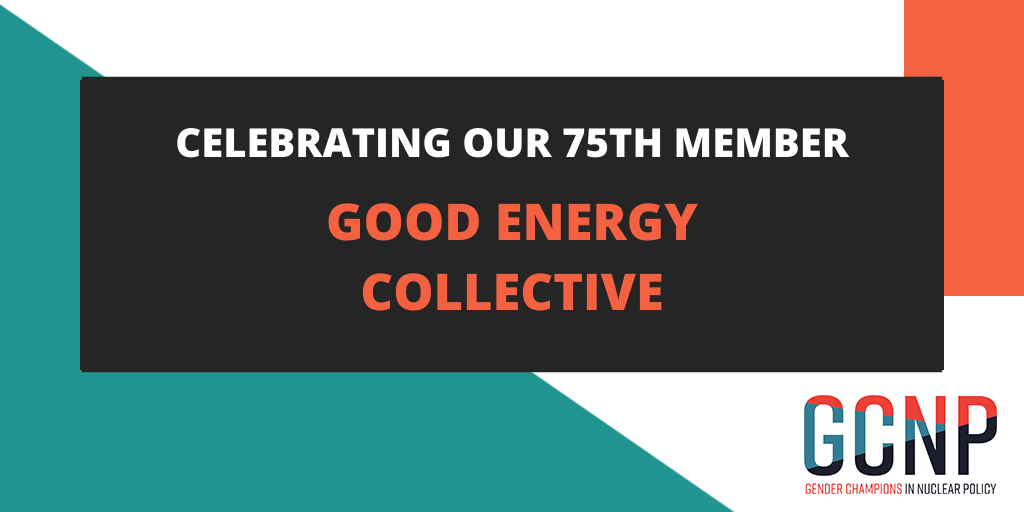 On July 8th, 2022 Good Energy Collective became the 75th organization to join the Gender Champions in Nuclear Policy network. As a Gender Champion, Co-Founder and Executive Director Jessica Lovering will uphold the Panel Parity Pledge, and implement three SMARTIE commitments:
Ensure that events Good Energy Collective hosts or co-hosts feature at least 50% women panelists/speakers and at least 30% people of color. Additionally, to the best of our ability, ensure that invitations made to in-person events that Good Energy Collective organizes match the demographics of the region where the event takes place.
Create, publish, and enforce a code of conduct and a policy on respectful behavior for meetings we host that emphasizes mutual respect, encourages thoughtful listening, and facilitates participants' ability to bring their whole selves to the conversation.
Ensure that early-career experts employed with Good Energy Collective, including women and people of color, are single authors on at least one product or publication per year.
Good Energy Collective is a policy research organization. They're building the progressive case for nuclear energy as an essential part of the broader climate change agenda and working to align the clean energy space with environmental justice and sustainability goals.
You can find Good Energy Collective on twitter @GoodEnergyColl.