Center for Political-Military Analysis joins Gender Champions in Nuclear Policy
08/08/2022
---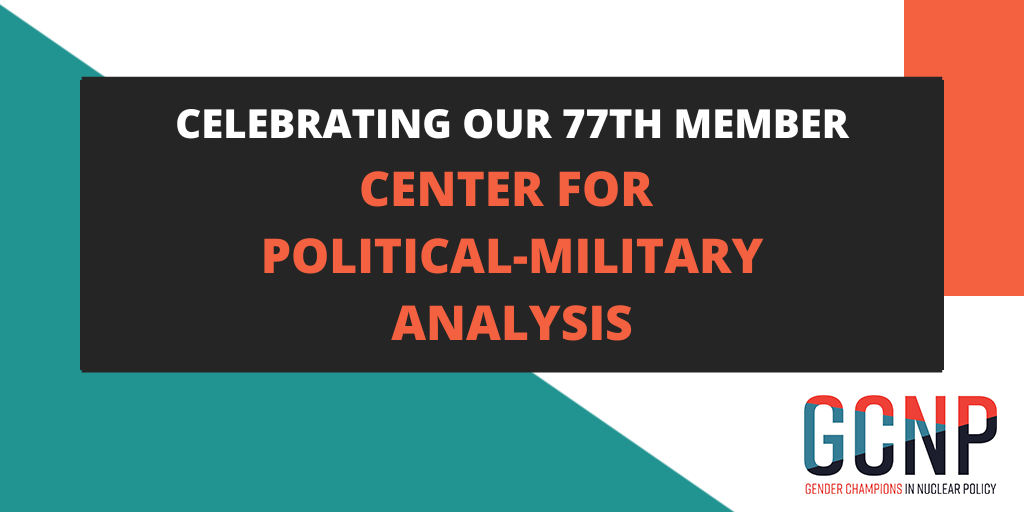 On August 8th, 2022 the Center for Political-Military Analysis became the 77th organization to join the Gender Champions in Nuclear Policy network. As a Gender Champion, Director Richard Weitz will uphold the Panel Parity Pledge, and implement three SMARTIE commitments:
Provide transparency to relevant stakeholders about achieving goals in inclusivity.
Ensure that all opportunities for new positions, fellowships, and publication are not single-gender.
Actively support telework and flextime options for staff.
As Director of the Center for Political-Military Analysis, Richard's research includes regional security developments relating to Europe, Eurasia, and East Asia, as well as U.S. foreign and defense policies.
You can find Richard on Twitter @RichardWeitzDC.